Biography
Leslie Ekker / Visual Effects Supervisor / Director
Leslie Ekker, recently the Creative Director and Visual Effects Supervisor of the Commercial Division at Zoic Studios, has over 32 years of experience in VFX on some of the most significant and award winning Feature Films, Commercials, and Special Venue Projects.  He was born and raised in the Hollywood Hills and seems destined for this Industry!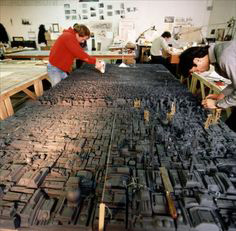 Leslie got his start in 1979, days after graduating from Art Center College of Design, on the film "Star Trek: the Motion Picture" as a designer and Visual Effects animator. He then began modelmaking on "Bladerunner", and was a Model Shop Crew Chief and Effects Tech from 1982 until 1994, when he became the Model Department Head at Digital Domain. He then was promoted to Visual Effects Supervisor and Creative Director in 1997 in the Commercial Division, where he supervised and directed commercials for over 10 years.
He has lent his creative genius to such projects as "True Lies", "Apollo 13", "Titanic", "Bladerunner", "Ghost Busters", "2010", "Die Hard", "Bram Stoker's Dracula", "Star Trek, The Motion Picture" and "Close Encounters: Special Edition".  His most recent feature film work is the "Evolution" sequence in the movie "Adaptation", directed by Spike Jonze.  He has also worked on over 110 commercials, and a dozen Special Venue Projects.
For his work on Apollo 13, Leslie Ekker was nominated for the Academy Award for Visual Effects and won the British Academy Award for Visual Effects, as well as the Engineer's Council Distinguished Engineering Project Award.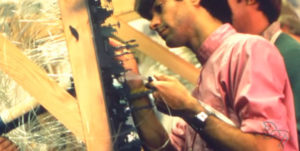 Leslie Ekker brings a creative and practical design conscious scientific approach distilled from long experience & a life-long love of Science, Art & Design.  He obtained a B. S. in Industrial Design from Art Center College of Design, Pasadena, in 1979.  He possesses a comfortable working knowledge of Physics and Engineering, Graphic and Industrial Design, Photography, Stereography, Cinematography, Drafting, Art, Architecture, Naval Architecture, Space Sciences & Astronomy, and is an advanced level S.C.U.B.A. Diver as well.
He has bicycled 2,000 miles through Southeast Asia and Japan, visited over 30 countries, and gone over 50mph on his skateboard.  You could say he is comfortable with adventure.  Preparation, capability and resourcefulness…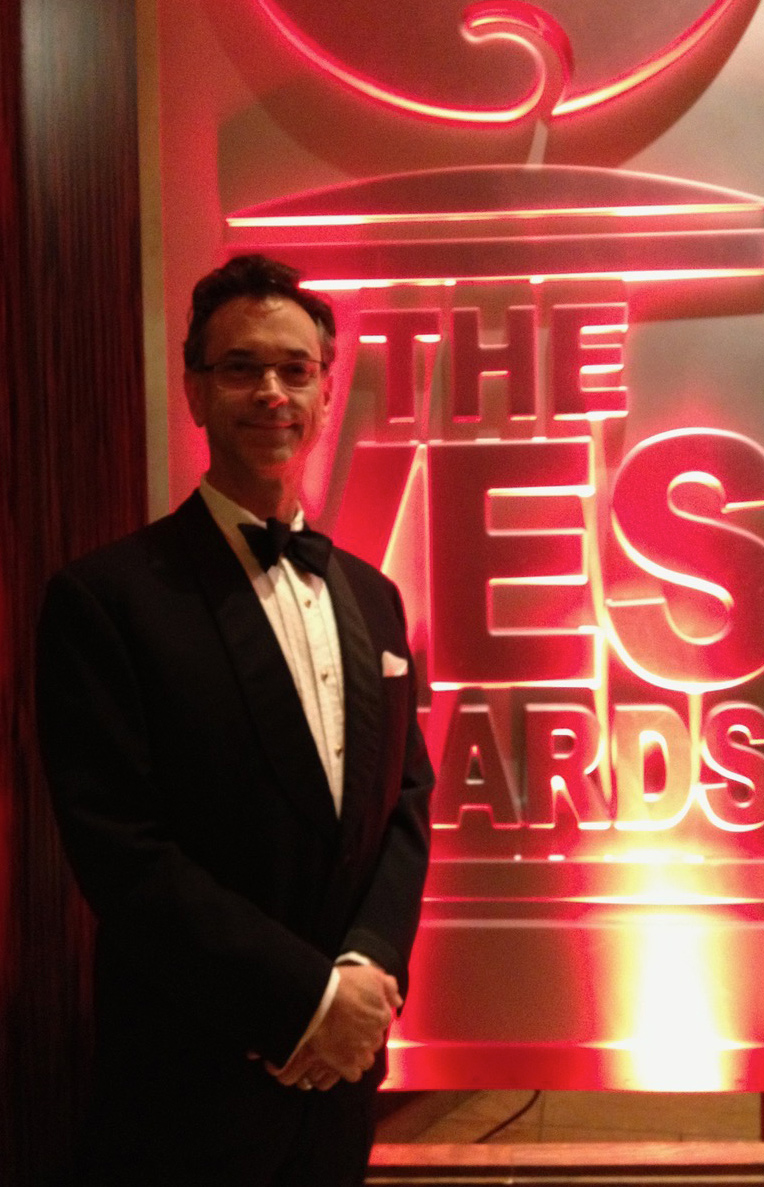 Awards
British Academy of Film and Television Arts (BAFTA):  Visual Effects, Apollo 13
Academy of Motion Pictures Arts and Sciences (Nomination):  Visual Effects, Apollo 13
Engineers Council: Special Engineering Project 1996:  Apollo 13
Member: M.P.A.A.S.
Feature Film Credits
Titanic
Apollo 13
Fifth Element
Dante's Peak
Chain Reaction
True Lies
Bram Stoker's Dracula
Hook
Edward Scissorhands
Lost Boys
Buckaroo Banzai
Ghost Busters
2010
Brain Storm
Close Encounters, Special Edition
Blade Runner
Star Trek: the Motion Picture
Adaptation
Die Hard
Cabin Boy
Commercial Clients
Jeep
Dodge
Mercury
Toyota
Lexus
Honda
Chevrolet
Ford
Buick
GMC
Subaru
Nissan
Shell Oil
Packard Bell
Hewlet Packard
Energizer
AFLAC
Sony
Levis
Hallmark
CocaCola
Pepsi Co.
Duracell
Pocari
Universal Studios Theme Parks
Busch Gardens
Gillette
Proctor & Gamble
Gillette
Sunsweet
McDonalds
Pacific Life
Bayer
Famous Footwear
Special Venues Projects
IBM "Brief History of the Future" (Errol Morris    , Dir.)
Experience Music Project, Seattle
Showscan Corp.: British Royal Tour Demonstration & Film
Showscan Corp.: Special Demonstrator Film
Showscan Corp.: Chevy Collector Film
Showscan Corp.: Tour of the Universe Ride Film
Disney Epcot Center: Choose Your Tomorrow Ride Film
Universal Studios Tour: Terminator 2, 3D Film
Universal Studios Tour: Back to the Future Ride Film (V.1)
Gold Star, So. Korea: Lucky Gold Star Ride Film
Los Angeles Olympics: Closing Ceremonies "Alien Visitor"